Luca Landoni MD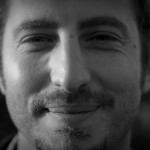 Dr. Luca Landoni was born in Milan nel 1975. He graduated in Medicine (MD) cum laude in 2000 at the University of Milan, and received his certification in Surgery in 2006 at the University of Verona. During his training he attended the Institute for Indian Mother and Child in Calcutta (India), the Paediatric Surgery Unit of the "Santa Casa" in Juiz de Fora (Brasil), and the St. Mary's Hospital Lacor in Gulu (Uganda). He was the international coordinator of the IFMSA "Calcutta Village Project". 
He worked as an attending surgeon at the "Madonna della Salute" Hospital in Porto Viro, and at the Schio General Hospital. He has been appointed attending surgeon at the Verona Pancreas Surgery Unit in 2012. Dr. Landoni's operative caseload exceeds 2000 procedures, and has performed about 300 pancreatic resections.
Dr. Landoni attended advanced courses in laparoscopic surgery and the basic course of robotic surgery at the ACOI school of surgery. He authored 8 papers in peer-reviewed journals and 3 book chapters. He participated to numerous national and international scientific meeting, and he was awarded the AISP prize in 2005.
Contact information
Luca Landoni MD
Unit of General and Pancreatic Surgery
G.B. Rossi Hospital
P.Le L.A. Scuro 10, 37134 Verona, Italy
Tel: +39 045 81267993
Fax: +39 0458124622 
Email: luca.landoni@aovr.veneto.it