ABOUT US
The Unit of Pancreatic Surgery is part of the Pancreas Institute at the 'G.B. Rossi' Hospital, University of Verona Hospital Trust, Italy. The Pancreas Institute is the first Italian institution entirely committed to pancreatic diseases, with a dedicated multidisciplinary team that includes Gastroenterologists, Radiologists, Pathologists and Oncologists. Our Surgeons are highly experienced in the treatment of all the inflammatory and neoplastic diseases of the pancreas, and the overall operative caseload exceeds 3000 major pancreatic resections. Furthermore, our residency program in surgery and our research activity are internationally renowned.
SEE DETAILS >>
The pancreas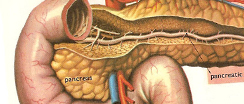 The pancreas is a gland located deep in the abdomen, producing enzymes that pass into the gut to digest food. In addition, the pancreas produces several important hormones, which regulate the blood sugar level. The diseases of the pancreas, either inflammatory or neoplastic, may be very challenging to diagnose and to treat, and require the input of experienced physicians across multiple specialties. In this section, you will find more detailed information about inflammatory diseases of the pancreas, pancreatic neoplasms, and surgical procedures on the pancreas.
SEE DETAILS >>
Research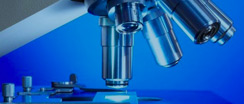 The strength of our research program, one of the largest in Italy, is the way in which we collaborate with the Pancreas Institute's leading specialists in order to advance the frontiers of pancreatology and provide cutting-edge results for patients' care. Furthermore, our scientists partner with many well-renowned Italian and foreign research centres in the areas of surgery, basic science and technology. In this section, you will find more detailed information about our current research projects, our research facilities, our scientific partnerships, and our publications.
SEE DETAILS >>
---