Alessandro Esposito MD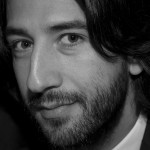 Dr. Alessandro Esposito was born in Rome in 1975. He qualified in Medicine cum laude (MD Degree) in 2000 at the "Campus Bio-Medico" University of Rome. He received his certification in General Surgery in 2006 from the same University. During his residency, Dr. Esposito attended the Department of Surgery and Liver Transplant at the I.R.C.S.S. National Institute of Cancer "Regina Elena" in Rome, and undertook an elective residency rotation (as senior resident) at the Unit of Pancreatic Surgery in Verona. 
After the residency, he undertook a fellowship in pancreatic surgery in Verona, and was appointed as an attending surgeon in 2010. Dr. Esposito is interested in surgical oncology of the pancreas, and performs minimally invasive surgery. His operative caseload exceeds 1500 procedures, including more than 400 pancreatic resections. He as participated to more than 30 national and international meetings as a delegate or speaker.
Contact information
Alessandro Esposito MD
Unit of General and Pancreatic Surgery 
G.B. Rossi Hospital
P.Le L.A. Scuro 10, 37134 Verona, Italy
Tel: +39 045 8126396
Fax: +39 045 8124622
Email: alessandro.esposito@aovr.veneto.it